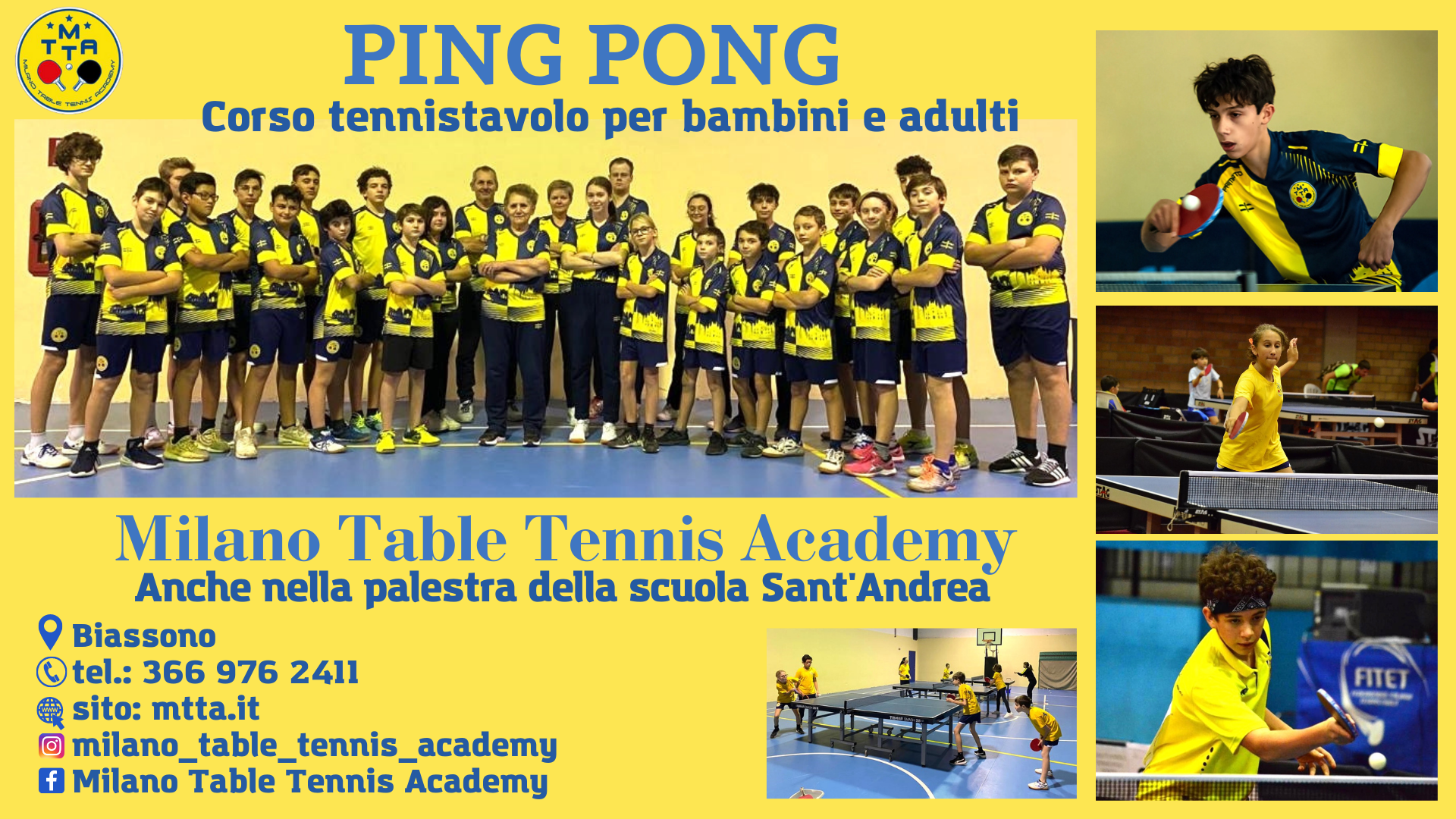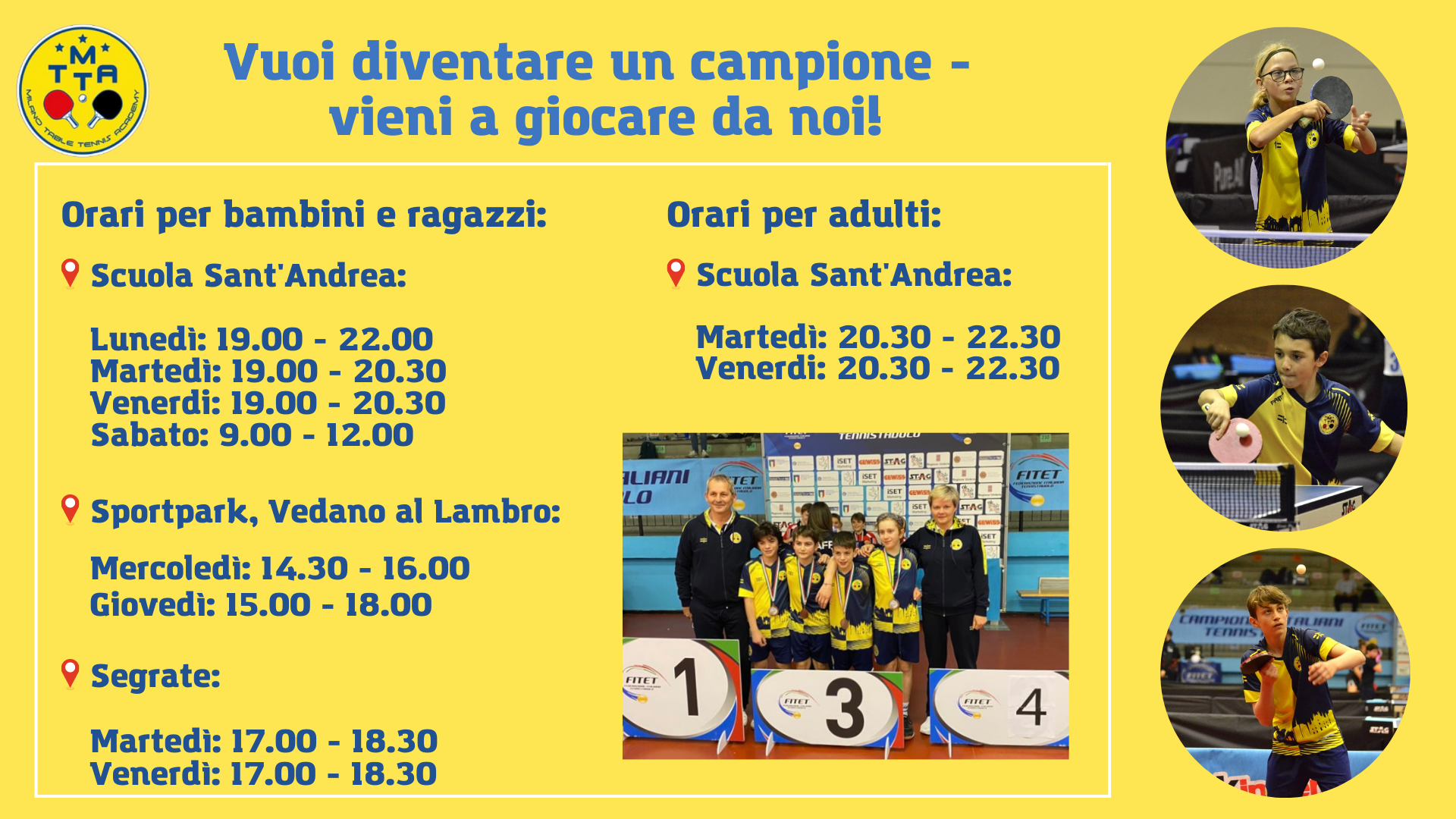 Milano Table Tennis Academy è una società sportiva che è nata 6 luglio 2020 nel Comune di Biassono e ha delle sedie a Biassono(MB), Vedano al Lambro(MB) e a Segrate(MI). È un punto di riferimento importante per circa quaranta bambini e adolescenti che non solo possono trascorrere del tempo in palestra ed allenarsi ma anche comprendere la forza del gruppo, il rispetto dell'altro e l'accettazione delle diversità non solo fisiche e per questo motivo svolge un ruolo fondamentale nel processo di integrazione.
Abbiamo esperienza di partecipazione e vittorie in tornei regionali, nazionali e internazionali.

I nostri premi
We believe that basketball should become No. 1 sport among youngsters and adults.

Allenatori qualificati
Our club has a team of qualified basketball coaches that take care of your success.

Giovani allievi
We also offer professional basketball coaching services for children and teens.

Il nostro team
Teamwork is one of the main principles that we pursue at our Basketball Club.
Vedano al Lambro "Sportpark"
Biassono "Scuola Sant' Andrea"
Segrate "Hangar sport community"